A talk on the future of fashion with the designers and communicators of the future at the Futuro House at CSM
On April 28, I was invited by Orsola de Castro to take part in a series of discussions and workshops in the Futuro House on the roof of Central Saint Martins on aspects of how to create a more responsible fashion industry.
It's a brilliant space - temporarily on loan to CSM for a year from the London based artist Craig Barnes - wonderfully conducive to some serious talking and thinking about what the future might hold. The house was offered as a space for the college community to 'gather slivers of what the future might hold'. It was originally was designed as a transportable home with the ability to be mass replicated by the Finnish architect Matti Suuronen and there were about 100 built. As a think tank, it could not be bettered.
Here's a transcript of the talk which centred around the recent Bright New Things project at Selfridges which focused on fashion and sustainability. The idea was to use the Bright New Things as a starting point for a discussion - each of the nine designers approach their practice with very different ideas, aims and ideas around how to create fashion in a new and innovative way that is socially and environmentally more responsible. Interestingly, a few weeks later I attended the Copenhagen Fashion Summit and listened to the conversation between Selfridges' creative director Linda Hewson and director of sustainability (yes, that's a job!), Daniella Vega. So here it is (sadly without the interjections of the students).
" I wanted to talk to you today about our roles as designers and journalists to communicate about issues surrounding fashion and sustainability. As designers, it is an increasingly important part of the whole package. Working in an ethical way does not have to affect what you create, but it can affect how you create. Whenever I interview a designer now, I want to know that they are at least aware of their responsibility to the people who make their clothes, that they know where their fabrics come from – at least roughly – and that they are trying to minimise the impact they are having on the environment. I'm not asking them to save the world. I'm not asking them to be Mahatma Ghandi. And if they were to say they were perfect, I would not believe them. But to be taken seriously in 2016 as a designer, these are things you need to think about. Just as I as a journalist am questioning a designer about their supply chains, so too do they need to be asking the same questions of themselves or their CEOs.
What is interesting is how – after years of people not taking any of this seriously, of fashion and sustainability being something that the fashion elite looked down on as though it wasn't an issue that was anything to do with them – it is now taking centre stage. Chanel's Spring summer 2016 haute couture show was apparently all about sustainability – there was a set -a house made from wood; there were clothes made from what looked like the pencil sharpenings left over by the entire graphics department of CSM, there were dresses made from cork.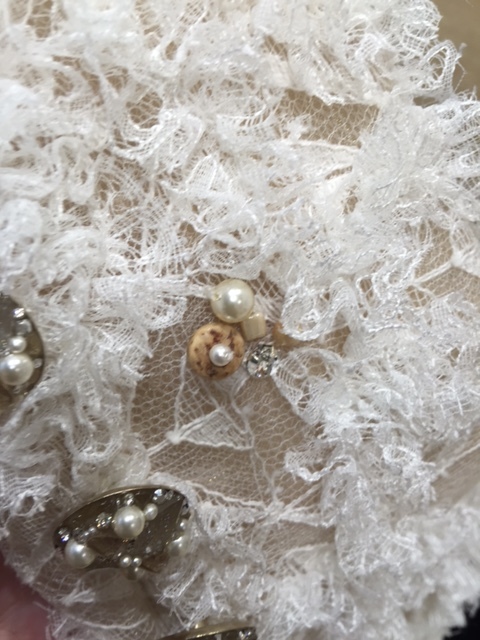 Ok, so this is really paying lip service and treating sustainability as a trend like polka dots or 'disco' (it wasn't that long ago that Chanel used a stack em high, sell em cheap supermarket as a set, the ultimate temple to consumerism) but it is important that Karl Lagerfeld sees it is an issue to be discussed. (Although you may have noticed that Chanel did very badly in the recent Fashion Transparency Index but that is not because they have bad practices in their production or supply chain but because they don't think they have to fill in a questionnaire when it is sent to them. ) If the Index has done one thing, it has been to demonstrate the importance of sharing supply chain information (which indeed, was the point of the thing in the first place).
In a couple of weeks' time, the annual fashion summit that takes place in Copenhagen. The Summit was first held in 2009 during the UN Climate Change Conference – COP15 – in Copenhagen. This year's theme is responsible innovation. Speakers include Renzo Rosso in conversation with Suzy Menkes – his company Only the Brave owns Diesel, Martin Margiela and Marni – so from high street to high fashion. There's also Chief sustainability officer of Nike (a brand that came in the top 5 of the Fashion Transparency Index so she's very good at her job!), spokespeople from Vivienne Westwood, Kering, LVMH and Adidas. As well as a talk with the creative director and head of sustainability of Selfridges. SO this is important stuff. Fashion houses are now having to at least seen to be accountable and responsible for what they are doing. MORE ON THIS TO FOLLOW!
I thought a great starting point was a recent project that Selfridges did as part of its annual Bright New Things programme. The theme this year was, surprise surprise, sustainability. I wrote a piece about a selection of the 9 designers for the Observer Magazine in January and sat on the judging panel to choose the winner of a £30,000 bursary to help them grow their business. A not insubstantial amount of money! I don't know of many other prizes that offer that sort of money for just making a great collection…sustainability adds value to everything you do. To put it into context, the high profile grand prize at Hyeres is worth Euros 15,000.
So to start with, I wanted to look at who the Bright New Things were, and how they all had a very different approach to sustainability in their working practices and all had very personal and diverse motivations and belief systems. As we go, I would like you to note down any words you think are interesting, don't know what they mean, or have become clichés so that they have in themselves become meaningless and we will compile a glossary at the end of the session which, I hope should become a useful tool. I'd like to thank Andrea and Rachel for their help in starting a glossary and for doing some research into the nine designers. Who did you think had the most interesting, authentic story that had relevance and resonance for a fashion audience?
Auria
Has sustainability always been at the heart of your brand?
"Auria's ethos has always been to create an amazing and unique product in the most sustainable way possible. When we started our brand, we did a lot of research into sustainable nylon and found a brand-new fabric that uses regenerated ECONYL nylon yarn, which comes from pre- and post-consumer waste."
How do you see the role of the designer in creating a sustainable environment?
"I think it's very important to be a spokesperson for what you believe in. For us, it's about raising awareness, educating future designers and changing consumer behaviour. It's all about choices. As a designer you have a choice to be sustainably conscious about what you make, from sourcing materials to your supply chain. As a consumer, you have the choice of what to buy and knowing where it came from."
SALVAGE

T'S BY EMG INITIATIVE
Spearheaded by 2009 Bright New Thing Alex Noble, Nichola Farnan, Birdy Imoke and Alexandra Nelke, the Salvage T's By EMG Initiative repurposes designer garments to raise awareness and money for vulnerable children in Bangladesh.
How did you get such renowned designers to donate their fabrics?
"Using our contacts we were able to connect with designers on the important issues we were raising money for. No designer can deny the importance of these projects, or that they have an abundance of luxury waste in their studios."
UNMADE
Reimagining a less wasteful and more creative manufacturing process, Unmade founders Hal Watts, Ben Alun-Jones and Kirsty Emery are taking a fresh, new approach to the concept of made-to-order.
How can new made-to-order technologies make fashion more sustainable?
"Around 10 per cent of all clothes go straight to waste - a shift to made-to-order would help address this issue. At Unmade, we not only create what's required, but by involving the customer in the process, we make something that they care more about. Everything is made in high-quality merino and cashmere wool in the UK, so it's designed to last and is made in close proximity to our customers."
Mich Dulce
Mich Dulce works with Filipino communities that specialise in working with natural fibres, including banana, pineapple, buri palm leaves and buntal (talipot palm stalks), helping them to sustain their local traditions, crafts and cultures.
"It's a challenge every day, but so far so good. My craft is really skills-based - every process requires specialist knowledge - so most of the problems, production-wise, come from the difficulty of educating more people about it. I want consumers to see the value of craft once again and recognise the effort that goes into making these products. Craft is what should make things luxury."
Cloth Surgeon Rav Matharu – Savile row/street style
What inspired you to offer the bespoke upcycling service?
"I love looking at the construction of age-old garments. In our more recent collections, we've upcycled quality vintage fabrics, giving them a new lease of life while keeping the beautiful character of the original item. Our bespoke service offers customers the chance to create whatever they wish, from whatever fabric they want. They can bring in existing garments, old or new, and upcycle them or combine them with other fabrics. There is pretty much no limit to what can be created."
Martina Spetlova
Martina Spetlova uses fine-quality leather sourced as a bi-product from farmers across Europe. Her cut-and-weave designs result in minimum waste and Martina is working with the ECCO Leather tannery, one of the world's most environmentally conscious tanneries, with strict water and fuel policies to avoid polluting the local environment.
How important is sustainability to your customers?
"I believe sustainability is very important, especially when buying clothes made from materials like leather. Customers today are concerned about the way their pieces are produced, and I think they want to know the story behind the garments that they wear."
Faustine Steinmetz
Known for her signature hand woven every day clothes, Steinmetz is currently working on a new website that will track the carbon footprint of her clothing, enabling customers to make an empowered decision when they're buying a Faustine Steinmetz garment.
"When I was studying at Central Saint Martins, sustainability was not a preoccupation at all - it was all about the design. But as soon as I started my own label, it became evident that I had a big responsibility on my shoulders; people trust me to make their clothes in the right way. Now, what inspires me the most about a piece of clothing is how it's made."
Katie Jones
Katie Jones was awarded the Bright New Things bursary of £30,000 for her bright, crafty crochet and knitwear made from off cuts, recycled knits and ends of rolls of yarn. She intends to spread her waste not, want not message with school workshops and is creating a network of elderly knitters to help with her small scale limited production.
"Producing clothes sustainably is really just about producing positively. For me, it's second nature. My sustainable practices started when I was a student. I needed to be thrifty, so I used end-of-roll fabrics and unravelled charity shop jumpers for wool. Gradually, this mindset became my brand ethos."
And finally, a word on PR spin
I thought that it might also be useful to talk a little about how PR spin can also make a mockery of the issues around sustainability and ethical working practices. Did any of you take part – or know anything about World Recycle Week that happened last week, the same time as Fashion Revolution Week?
World Recycle Week is an idea dreamt up by the PR team at H&M in Stockholm. They spent a fair amount of their communication budget on this project luring MIA as the ambassador and trying to distract attention away from Fashion Revolution WeekA. In my opinion it's a campaign that really backfired. Even H&M's loyal customers must have asked themselves why recycling old clothes to make space to buy more new clothes could have any impact on reducing textile waste and helping the environment. For a fast fashion brand, it's one thing to have recycling bins in store but a bit of a mixed message to suggest that they could somehow help the environment in any way shape or form when they are the ones contributing to the problem in the first place. Can a fast fashion brand really save the planet? I don't think so, and to attempt to try to make themselves look as though they are considering the environment is ridiculous. A word for the glossary: GREENWASH